087 – WRESTLING CHALLENGE
Live from Golden State Wrestling Studios, Burbank, CA!
The show started with Commissioner Patrick announcing the final four tag teams who would be competing in the CALIFORNIA CUP.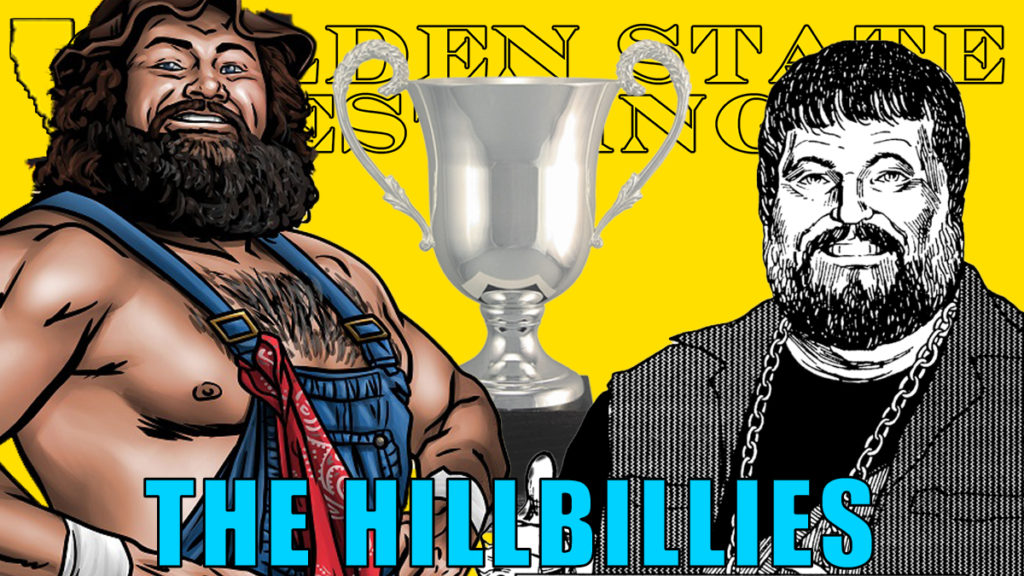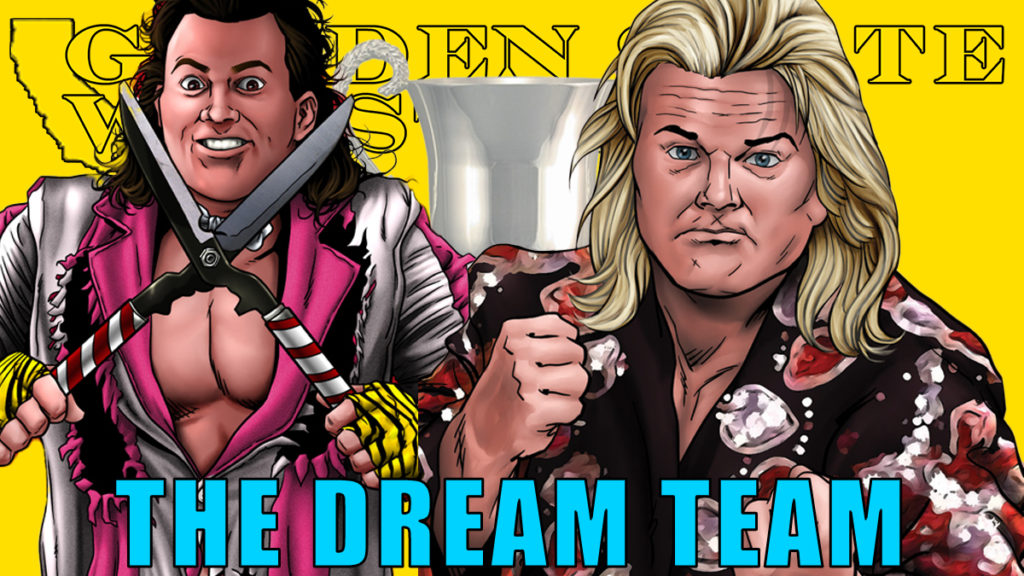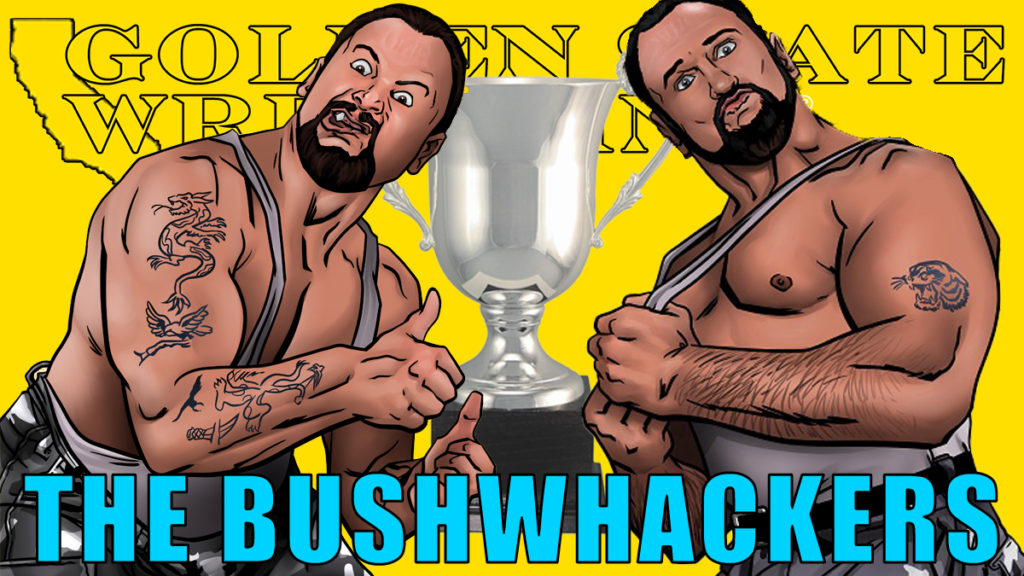 and, the team of…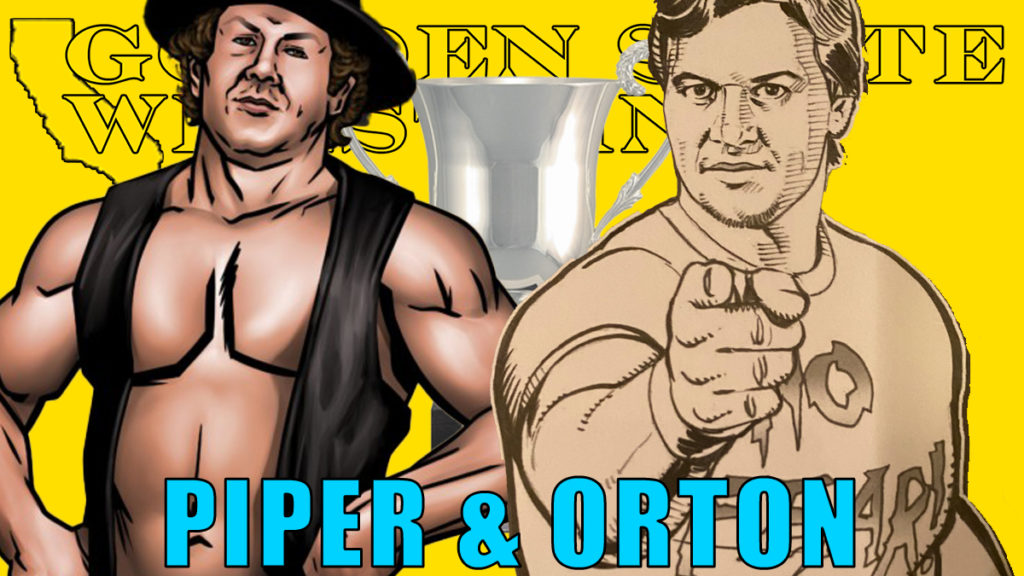 The fans packed into the GSW Studios are pumped for this upcoming event.
MATCH #1
Sensational Sherri d. Leilani Kai via DQ when Kai slammed Sherri into the announcer's table – DUD – After the bell Moolah ran ringside and began kicking Sherri along with Kai! The two women wailed away on Sherri until security ran ringside and broke it up. Moolah and Kai laughed and hugged, obviously in cahoots. As medics tended to Sherri, Moolah shouted at her.
MOOLAH: You wanted me to watch you this week and I did. But you should have been your back! Your time as the Queen of Golden State Wrestling is over!
Moolah and Kai laughed wildly and left together. Sherri looked banged up but didn't seem injured.
Leaping Lanny Poffo came ringside for our next match. Jim Milliman already in the ring.
POFFO:
"Another night,
Another fight,
Another chance for me to win.
My opponent is Jim,
Do you know him?
He's got a beard there upon his chin.
The Milkman's his name.
But if it's all just the same,
I will beat him just as smooth as silk.
In mere moments you'll see,
My hand raised in victory.
While Jim cries over spilt milk."
Jim Milliman was loving that Poffo took the time to write him a poem and shook hands with him before the match.
MATCH #2
Jim Milliman d. Leaping Lanny Poffo via pinfall after a SECOND ROPE HEADBUTT – * – This match did not go the way many in the crowd thought it would. Big win for Milliman who celebrated wildly in the ring before going to help Poffo to his feet. Milliman asked for the mic.
MILLIMAN:
"Roses are red.
Violets are blue.
Sorry, Mr. Poffo, sir,
It looks like I just won!"
The crowd ate this up. Poffo was good natured about his loss, but people could tell he was disappointed that he was no longer undefeated.
MATCH #3
Terry Gordy d. Mister X via pinfall via a POWER BOMB – SQUASH – Three moves and Mister X was done! The crowd solidly behind Gordy, who waved to fans. Gordy will be back out later in the program to talk with Bill Apter.
Match #4
One Man Gang d. S.D. Jones via pinfall after a scoop body slam – SQUASH – Another quick match with Gang picking up a solid victory against Jones.
MATCH #5
MILLION DOLLAR CORPORATION d. THE HILLBILLIES via pinfall when Ted DiBiase hits Hillbilly Jim with a power slam – ** – Virgil had some trouble with Hillbilly Jim but DiBiase brought the match home.
DIBIASE: Hope everybody at home was watching closely because you've just seen a preview of the team that's going to win the CALIFORNIA CUP! Hahahahahahahahahaaaa!
BILL APTER'S HOT SEAT
APTER: Tonight, we were supposed to have words from The Mountie but we've been informed that he is not in the building tonight. In his stead, I'm pleased to welcome Terry Gordy to the Hot Seat!
GUEST 1: Terry Gordy – Terry Gordy came out to cheers. Apter asked him how he felt his first year in Golden State Wrestling has gone. Gordy didn't pull any punches and said he was super disappointed. After starting hot, he lost a major feud to Magnificent Muraco. But then he added he was looking ahead toward next year and said he's set some goals for himself. Apter inquired what that meant.
GORDY: Wrestlemania's about six months away. If I don't have gold around my waist by then, I'm gonna hang my boots up.
The crowd, and Apter were shocked but Gordy seemed resolute! It will be interesting to see how this develops.
After Gordy left, Apter addressed the audience directly.
APTER: I have been with Golden State Wrestling since Year 1. I've interviewed a lot of stars in that time and I'm proud of the work I've done. That said, after the recent incident with Roddy Piper, my confidence that Golden State Wrestling can protect their interviewers is shaken. So I have decided to leave Golden State Wrestling at the end of the year. It's been my pleasure to serve the fans of Golden State Wrestling but it's the right time to exit. Thank you all.
Apter gets a standing ovation and several wrestlers come out to shake his hand as we go to commercial.
COMMERCIAL
Golden State Wrestling fans! Get ready for the Golden State Wrestling Almanac! An in-depth look at your favorite wrestling federation, coming to newsstands soon! Stay tuned for more info!
We are back in the studios and it's time for our huge main event! King Kong Bundy, along with Bobby Heenan, are in the ring with Bundy's partners Rowdy Roddy Piper and Cowboy Bob Orton! The roof nearly explodes off the studios as Andre the Giant, Koko B. Ware and Jimmy "Superfly" Snuka make their way ringside!
Andre will start with King Kong Bundy
MAIN EVENT
6-MAN TAG GRUDGE MATCH
Andre the Giant, Koko B. Ware and Jimmy "Superfly" Snuka d. King Kong Bundy, Rowdy Roddy Piper and Cowboy Bob Orton via DQ when the ref catches piper smashing Andre with a FOREIGN OBJECT – ** – Frustrated he couldn't out wrestle Andre, Piper resorted to dirty tricks to attempt to win and the ref caught him! After the bell all six men began to brawl in the center of the ring as the credits began to roll!
Goodnight, fans!